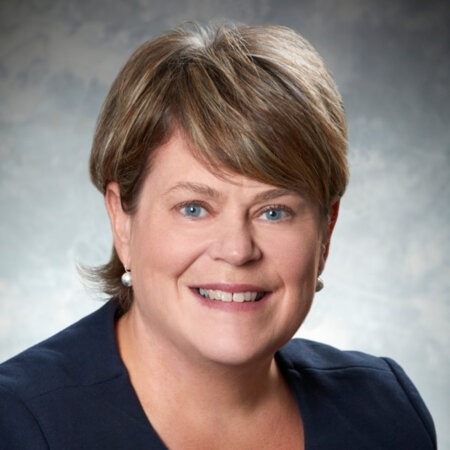 Jennifer joined the MennoHomes board in January 2021.  She recently joined TW Insurance Services as the VP Finance & Integration. She had previously been at Gore Mutual Insurance as the Manager, Financial Reporting and Cowan Insurance as the VP Finance.
She had previously been with Cowan Insurance for 14 years where her last role was VP Finance. Jennifer has an Honours Bachelor Business Administration degree and is a Chartered Professional Accountant. Her interest in serving on the board of MennoHomes grew out of broader concern for issues related to social justice. She had been keenly following updates from MennoHomes related to new projects and saw the board opportunity as a chance to contribute and be more directly involved.
Jennifer believes that access to secure and affordable housing is a key factor in determining physical and mental health and is a fundamental right for everyone in our community. She believes that "everyone's life story begins at home".
Jennifer and her family live in Waterloo. She is also actively involved in fundraising for Big Brothers Big Sisters, Out of the Cold, and volunteers as a ski instructor for the Waterloo Region Track 3 Ski program for disabled youth.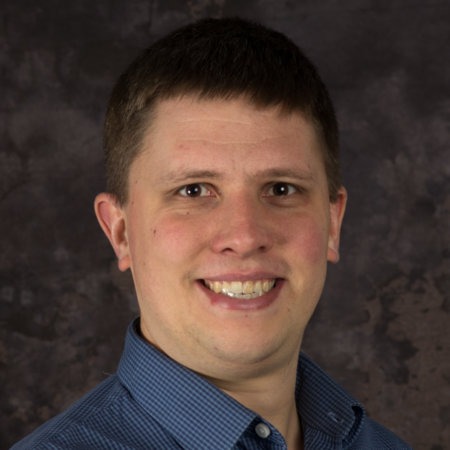 Steven joined the MennoHomes board in 2014. He works as the Director of Finance & Human Resources at Rockway Mennonite Collegiate in Kitchener. 
After working with Mennonite Central Committee in Bangladesh for 1 year, and with the Mennonite Coalition for Refugee Support in Kitchener for 5 years, he returned to school for his Masters of Business Administration, graduating in 2014. He subsequently worked at Shalom Counselling in Waterloo as the Business & Operations Administrator before moving to Rockway in 2022.
As an avid soccer player, Steven captains the "Mennos in Black" soccer team. Steven and his wife Jessica have two children and  live in downtown Kitchener.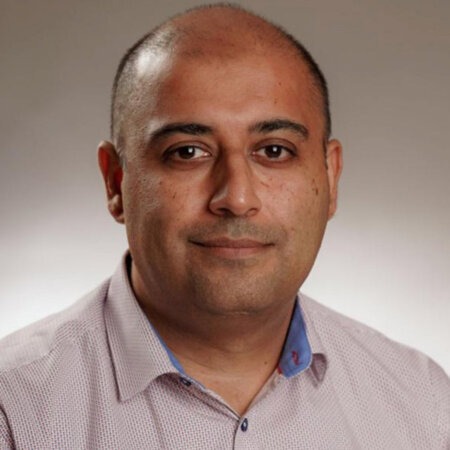 Saleh joined the board in January 2021. He is currently employed with the City of Kitchener in the position of Director of Revenue and Deputy City Treasurer and has three professional accounting designations, 
an undergraduate degree and a Master of Business Administration degree.
He currently chairs the Region of Waterloo Tax Collectors group and has also taught courses at Conestoga College for over eight years, allowing him to connect with some amazing students and help mentor them to achieve their educational and career goals.
Saleh is very interested in being part of a solution to provide more affordable housing for residents in the Region. He truly believes that providing affordable housing for all and having a diverse community where everyone's housing needs are met is something that we should strive for. MennoHomes' defined vision, mission and values resonated with him as they are all geared towards ensuring affordable, safe and supportive housing is provided to those who need it. Many people just need a place to call home to improve their health and quality of life. For all these reasons, joining the MennoHomes board and community appealed to him.
Saleh is a resident of Kitchener where he lives with his family, including three children. He has been a volunteer soccer coach for the Kitchener Soccer Club for many years and is very passionate about the game. He also happens to be a big fan of the Toronto Maple Leafs.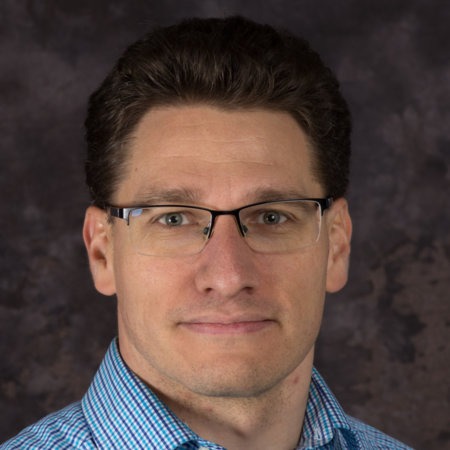 Brian joined the Beyond Housing board in 2016. He is president of VCT Group, a local solar project engineering and construction firm. 
His work experience and education reflect his wide-ranging interests and skills including a Bachelor of Environmental Design, Masters of Business Administration, as well as being a Chartered Professional Accountant. He has worked as a consultant, business owner, teacher, and in finance.
In addition to his work with VCT Group, Brian is President of Community Energy Development Co-operative which offers impact investment opportunities to residents of Ontario, investing funds in solar projects and sharing returns. He also serves on the board of directors of Enova Energy Corporation, the local electric utility for Waterloo Region.
Brian and his wife Jennifer have three children who enjoy living in Haysville (near New Hamburg). He sees his role with Beyond Housing as an opportunity to further use his skills in shaping financing/business models while integrating this with his interests in design and the built environment. Brian is excited by the opportunity to look at energy efficiency and building systems in creating both sustainable and affordable housing.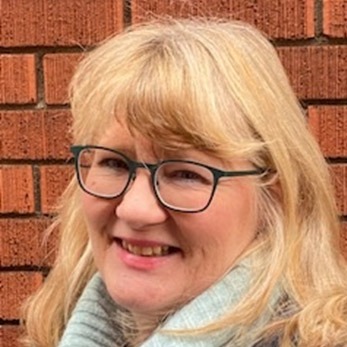 Jennifer is concerned about the current housing crisis Waterloo Region (and much of the country) is experiencing and she sees involvement with Beyond Housing as a way to contribute in a positive way. 
A CPA by training, with a specialty in income taxes, Jennifer's current role with BDO Canada LLP primarily involves tax education, writing and research. Although work and personal obligations (as well as the COVID 19 pandemic) have prevented her from much volunteer work in recent years, she served as treasurer of Stanley Park Rosemount Preschool when her children attended there around 1999-2000, and prior to that she served on the board of Conestoga College, as well as the Finance Committee of Waterloo North Mennonite Church.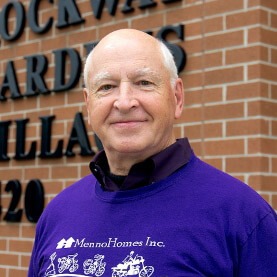 A Brief Overview of Martin's Legacy
In late 2000 at the initiative of Mennonite Central Committee, a small working group was formed to explore how best to respond to the need for affordable housing in Waterloo Region. Martin Buhr had just retired after serving as the Executive Director of the House of Friendship from 1978 to 1998. He agreed to lead this new initiative along with his wife Pauline. 
In May 2001, the working group invited local Mennonite and Brethren in Christ pastors, together with members of their churches who were community leaders in health and social services, into the discernment process to determine how best to respond. There was strong support for a collective response to the need for affordable housing.
The name MennoHomes was chosen and the decision was made on June 11, 2001 to incorporate as a not-for-profit organization and apply for charitable status. When an incorporation and registration process that often could take up to a year was accomplished by September 2001, a short three months later, Martin Buhr say, "We realized something very unusual was happening. God's blessing was at hand."
From the onset, the inspired leadership of Martin Buhr ensured new opportunities would be pursued and the stock of affordable housing increased. Upon Martin's retirement in October 2013, MennoHomes had created 105 affordable rental units in Waterloo Region housing hundreds. Recognizing that residents needed more than just a building, MennoHomes also provided connections to social services through Community Support Workers.
As MennoHomes moved into its second decade, the organization thoughtfully considered whether a new name could better reflect the growing scope of its work. By 2023, a name change to Beyond Housing was completed. Today, as the need for affordable housing persists, Beyond Housing continues to draw inspiration from the foundational work of Martin Buhr.