Beyond Housing actively pursues new housing projects on an ongoing basis.  We're excited to feature our current and upcoming projects here and invite your support as we create new places to call home!
Sprucelawn Apartments for Seniors
We live in a prosperous community, yet for many seniors appropriate and affordable housing is out of reach.
Beyond Housing is excited to partner with Sprucelawn Apartments in St. Jacobs for a new expansion project to construct 20 one-bedroom and 8 two-bedroom Affordable Housing apartment units for seniors, slated for completion in Fall of 2023.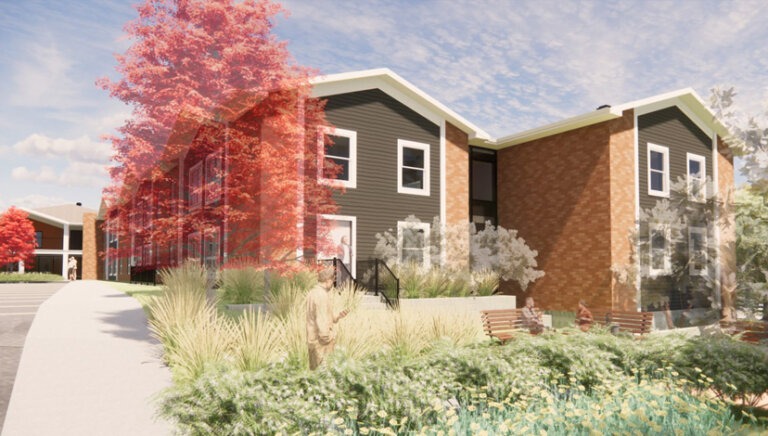 Bridgeport Apartments Phase II