We're passionate about building quality Affordable Housing rental units throughout Waterloo Region so that a diverse range of people in households with low to moderate incomes have improved access to housing. But we are also committed to providing more, to going beyond; creating caring communities where each person can thrive in a safe, comfortable, and affordable place they'll be proud to call home.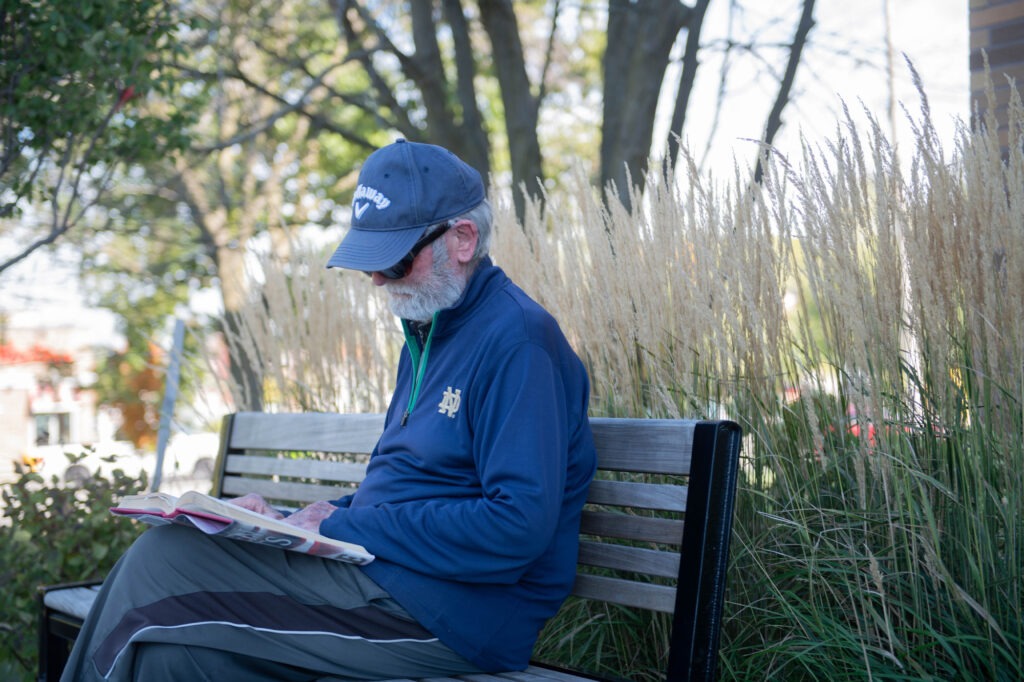 We pay attention to great design and build 40-50% beyond energy efficiency standards, meaning that both our environmental footprint and costs for tenants are reduced.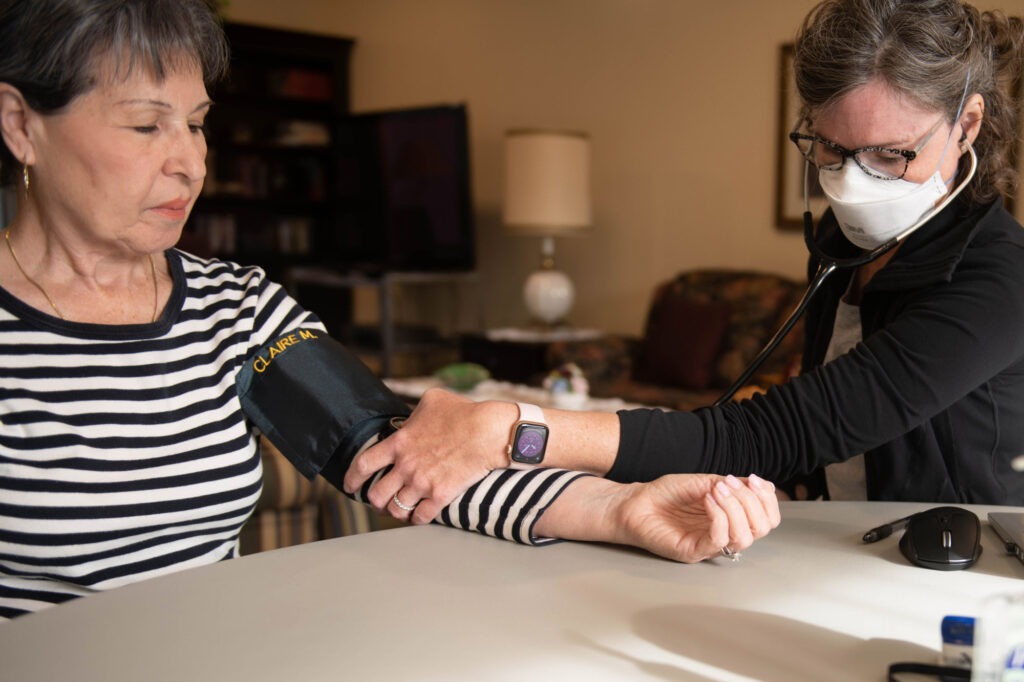 Our commitment to tenants' well-being includes providing a Community Support Worker and a Community Nurse who offer various services. And we provide more accessible, barrier-free apartments than building codes require so that people with disabilities can live independently with dignity.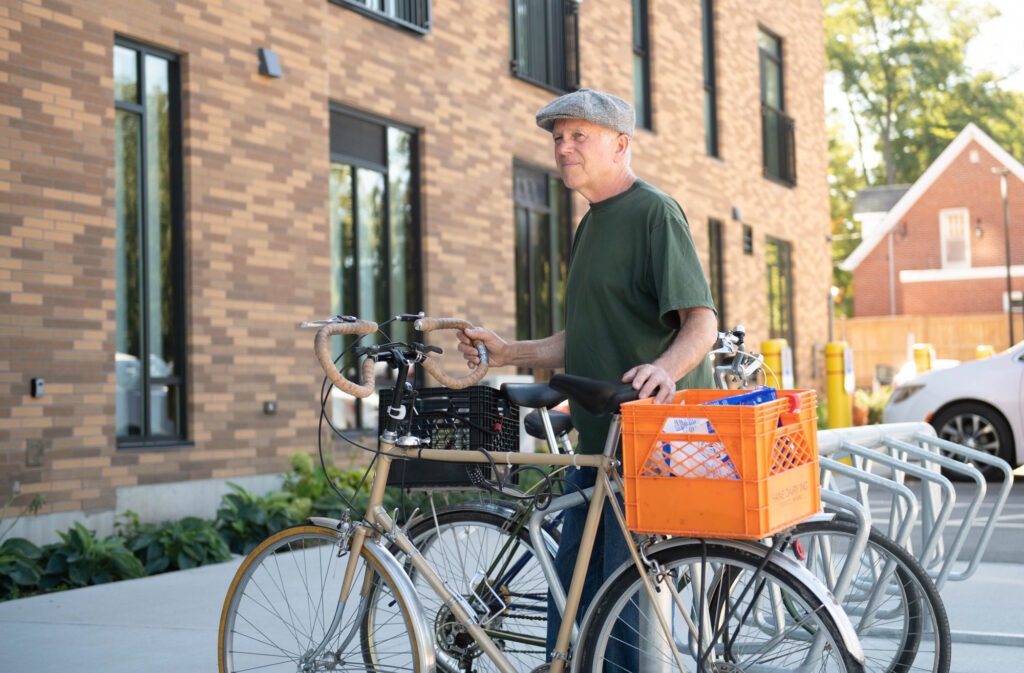 Beyond Housing raises funds through grants and donations so that upon completion, rent paid by tenants is sufficient to carry the associated mortgage, maintenance, and operating expenses of each project.
Past projects have included partnering with individuals, developers, foundations, churches, businesses, governments, or community agencies to envision, construct, or repurpose properties for Affordable Housing units.
Are you someone with a potential new opportunity for Beyond Housing to consider? Get in touch and let's have a conversation.
Beyond Housing is a non-profit charitable organization (CRA # 86304 7015 RR0001) operating in Region of Waterloo. Beyond Housing is governed by an active, volunteer Board of Directors. The Board is responsible for ensuring that all decision-making and actions undertaken are based on the guiding principles of the organization. Day to day operations are handled by the Executive Director, office and support staff.
Our organization was imagined in the 1990s by various people within not-for-profit groups already heavily involved in international relief efforts and community building. It sprung from the growing realization that the need for adequate housing existed not only elsewhere in the world but, increasingly, in our own backyard – the Region of Waterloo. Being deeply committed and aligned with the belief that housing is a basic human right, convictions were put into action and in 2001 MennoHomes was formed.
Vision
Caring communities where every person can thrive in a safe and affordable place they call home.
Mission
We create homes for people in need of affordable housing. We develop housing that is economically and environmentally sustainable and includes supportive services.
Values
Housing is a Human Right – We believe that adequate, safe and secure housing is a fundamental human right. We are committed to providing quality, affordable housing that is thoughtfully designed and is responsive to the needs of tenants, recognizing that stable and secure housing improves quality of life.
Equity, Integrity and Respect – We respect and value the diversity of people in our community. We adhere to high ethical and professional standards in our work and relationships. We are fair and respectful in our interactions and treat everyone with respect and dignity.
Accountability and Sustainability – We are accountable for our actions. We accept responsibility for our performance and share the results of our work in an open and transparent manner. We balance fiscal prudence with asset preservation, environmental sustainability and social responsibility.
Collaboration and Community – Through collaboration and partnerships, we work with others to achieve common goals, build communities and create places to call "home". We provide support services to our tenants to develop communities where each person is valued and has a sense of belonging.
Creativity and Innovation – We are open to change and we continuously seek new approaches to enhance the development and operation of affordable housing.
Discussion of a potential name change for MennoHomes has taken place at the board level various times over the past decade.
We want to be clear, our mission and values are not changing. In many ways, the name change in 2023 to Beyond Housing reflects a more intentional way of reinforcing our goals, in that we have always worked to provide living spaces that people can call home, rather than simply providing basic housing units.
When adopting the name "MennoHomes" to launch the fledgling organization with Mennonite roots in 2001, Martin Buhr stated, "it is a good beginning name that can always be changed later".
Since then, we have grown into an organization that welcomes the involvement of everyone in our community. Now, it's time to embrace a name to more accurately reflect who we are, who we serve, how we provide homes for people, and who is involved in our work.
We invite you to join us as we continue to go beyond in creating places that people can call home.